Get your dedicated server hosting today and experience top-notch performance!
Get reliable, high-performance dedicated servers at an affordable price. Choose from a wide range of cheap dedicated server options with customizable resources and unlimited bandwidth. Enjoy 24/7 support, advanced security features, and fast setup. Upgrade your online operations with the best value for money dedicated servers on the market.
Additional options
Additional IPv4 addresses:
up to 8 additional IPv4
Subnet announcement:
50€ setup, 20€/month
Advanced support:
40$/hour
Operating systems
Choose the operating system that will fit your needs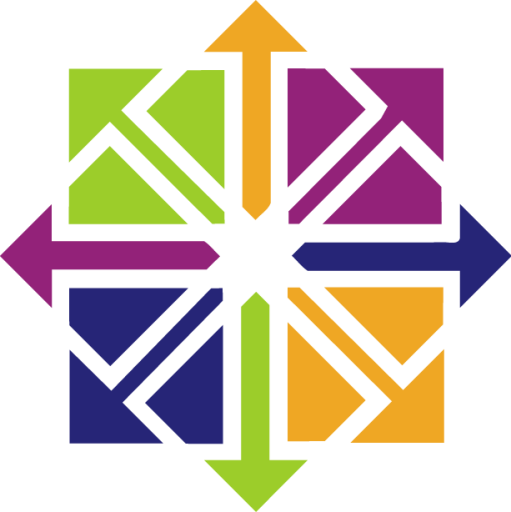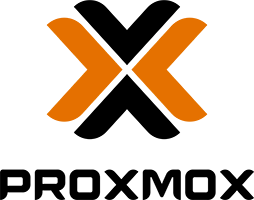 Payment methods
Unleash the Power: Discover the Advantages of our Affordable Dedicated Servers
Experience the best value for your investment with our affordable Dedicated Server hosting. Benefit from fast 24/7 support, Gen9 and Gen10 HP Servers, active DDoS protection, our own data centers in Chisinau and Bucharest, and the option to choose server location in Chisinau, Moldova or Bucharest, Romania. Experience lightning-fast internet speeds of up to 10Gbps and seamlessly enhance your server to a more robust option. Unleash unmatched performance at a budget-friendly cost.
Affordable Performance
Buy a dedicated server hosting from IPHOST and enjoy high-quality hosting solutions at an unbeatable price. Obtain a better website performance, lag and slow loading times will be a thing of the past. IPHOST is one of the best ways to ensure optimal security. Enjoy the power and reliability of our dedicated server without compromising your budget, this is the ideal choice for cost-conscious businesses seeking top-tier web hosting.
Uninterrupted Support
Benefit from fast and reliable support via ticket, phone, or chat, ensuring a seamless hosting experience for your dedicated server hosting. Your server remains online and operational around the clock, with quick response times from our dedicated expert team to resolve any issues or technical challenges, ultimately minimizing downtime and optimizing performance for your business-critical websites.
Cutting-Edge Hardware
Experience top-notch performance with our Gen9 and Gen10 HP Servers, delivering the processing power and reliability your business needs. With IPHOST cutting-edge hardware components, your website will experience lightning-fast load times, seamless multitasking, and enhanced processing power, making it the ideal choice for resource-intensive tasks and delivering an exceptional user experience. Looking for high-quality, budget-friendly hosting solutions? Explore our affordable dedicated server hosting today!
Robust Security
A DDoS attack is a cyber attack in which a large number of devices or computers are coordinated to simultaneously overload an online resource. The purpose of this attack is to overwhelm the target resource, rendering it incapable of providing legitimate services to its users. IPHOST protect your online assets with active DDoS protection, safeguarding your dedicated server from malicious attacks and ensuring uninterrupted service.
Flexible Server Locations
Choose between Chisinau, Moldova, or Bucharest, Romania for your dedicated server hosting, and enjoy fast internet speeds of up to 10Gbps (available for an additional cost). Upgrade easily to a more powerful server as your needs grow.
What is dedicated server hosting?
Dedicated server hosting is a type of web hosting service where the client rents an entire server, not shared with anyone else. This allows for complete control over the server, including customization of configurations and software installation. Dedicated hosting offers improved performance, enhanced security, and specialized technical support compared to other hosting options.
Advantages to rent dedicated server hosting
Improved performance and flexibility
Complete control over the server and its resources
Enhanced security
Personalized technical support
Affordable pricing options
Customizable IT solutions for business needs
Increased reliability and scalability
Isolation of resources and reduced risk of downtime
Ability to handle large amounts of traffic
Improved branding opportunities with custom domain and IP addresses.
Dedicate server hosting plans
Dedicated server F.A.Q's
Yes, port 25 is open. In fact we do not apply any firewall rules for the following services: VPS 1Gbps, Dedicated server hosting. Please note that our policy does not accept aggressive SPAM. Our network scanner will automatically block your service if detect any SPAM abuse.
Advantages of dedicated server hosting over other types of hosting include:
Performance: Dedicated server hosting provides better performance, as the server is not shared with other websites, ensuring more resources are available for your website.

Security: A dedicated server provides better security, as the customer has complete control over the server and can install and configure security measures to their specific needs.

Customization: A dedicated server allows for more customization options, as the customer has complete control over the server's software, hardware, and configuration.

Reliability: Dedicated server hosting provides a higher level of reliability, as the server is not shared with other websites and the customer has more control over server maintenance and updates.

Scalability: Dedicated servers can be easily scaled to meet changing website demands, as the customer has control over the server's resources.

Technical support: Dedicated server hosting often includes 24/7 technical support from the hosting provider, ensuring any issues are quickly resolved.
These advantages make dedicated server hosting suitable for businesses that require high levels of performance, reliability, and security for their website and online applications.
Managed and unmanaged dedicated server hosting are two different types of dedicated server hosting services. The main difference between them is the level of support provided by the hosting provider.
In unmanaged dedicated server hosting, the customer is responsible for managing the server, including maintaining the server software, security updates, and performance optimization. Customers must have technical knowledge to manage the server themselves or hire an IT specialist.
In managed dedicated server hosting, the hosting provider takes care of server management, including software updates, security, and performance optimization. The provider offers technical support and can handle any server-related issues. This is ideal for customers who don't have the technical expertise to manage a server on their own.
Both managed and unmanaged dedicated server hosting have their own advantages, and the choice between them depends on the specific needs and resources of the customer.
Dedicated server hosting can greatly impact website performance by providing dedicated resources, such as computing power, storage, and bandwidth, that are not shared with other websites. This leads to improved website speed, stability, and reliability, as well as increased security compared to shared hosting environments. Additionally, dedicated server hosting gives website owners greater control over their server environment and the ability to customize their server configuration to meet their specific needs.
The cost of renting a dedicated server can vary greatly depending on several factors, such as the server specifications, the location of the server, and the level of support and management services required. On average, dedicated server hosting can range from $30 to $500 or more per month. However, higher-end dedicated servers can cost several thousand dollars per month. It's important to carefully consider the specific requirements of your website and to shop around to find a dedicated server hosting solution that fits within your budget while still providing the necessary resources and support.
Yes, dedicated server hosting typically offers customizable hardware and software configurations. This allows you to choose the specifications that best suit your needs and optimize your website performance. However, the level of customization may vary depending on the type of dedicated server hosting plan you choose.
Dedicated server hosting may be right for your business if you require a higher level of control and security over your server, need more resources, expect high amounts of traffic, or have specific compliance requirements. Dedicated server hosting can provide improved performance, reliability, and customization options, but it also requires a higher level of technical knowledge and a bigger budget compared to other types of hosting. Consider your business's needs, budget, and technical capabilities before deciding on dedicated server hosting.
Technical support for dedicated server hosting typically varies based on the type of hosting plan you choose. In general, managed dedicated server hosting plans usually offer more comprehensive technical support, while unmanaged plans may only offer limited support. Managed plans usually include 24/7 technical support, monitoring, and maintenance, while unmanaged plans may only provide basic support for hardware and network issues. It's important to carefully review the technical support options provided by a dedicated server hosting provider before making a decision.
Dedicated server hosting can be highly secure if proper security measures are taken and maintained. With dedicated server hosting, the server is solely dedicated to your website or application, reducing the risk of security breaches from other users on shared hosting servers. Physical security of the server can also be improved with measures such as secure data centers and access controls. Regular security updates and backups can also help mitigate any potential security risks. However, the level of security largely depends on the hosting provider and the efforts put into securing the server by the website owner.
Join our Affiliate Program for Dedicated Server Hosting!
Join us as an IPHost Partner and gain access to a world of exclusive benefits that will empower you to shape your own success story. By recommending our Dedicated Server Hosting to your network, you can earn a remarkable 10% of the value of each transaction made by those you refer. The more you recommend, the more you earn - it's that simple.
Join Now
Didn't find the the solution ?
Contact our sales department to discuss with the most professional team